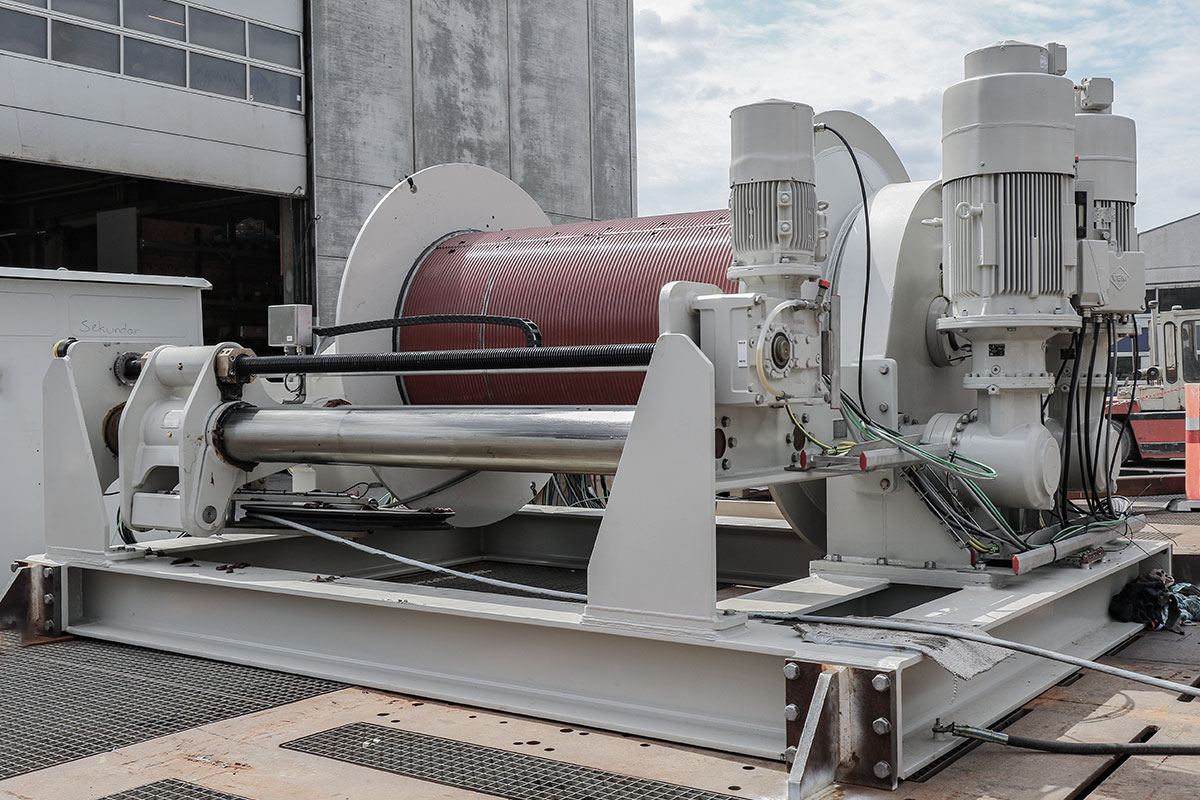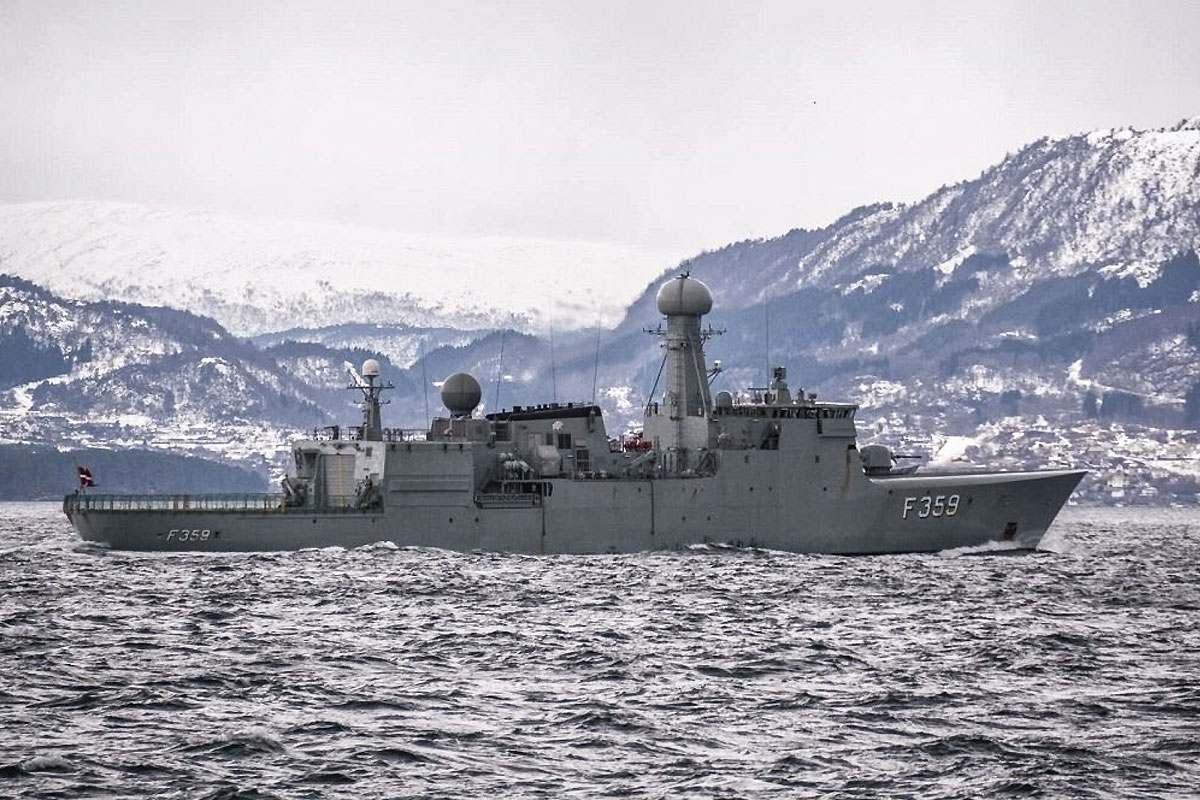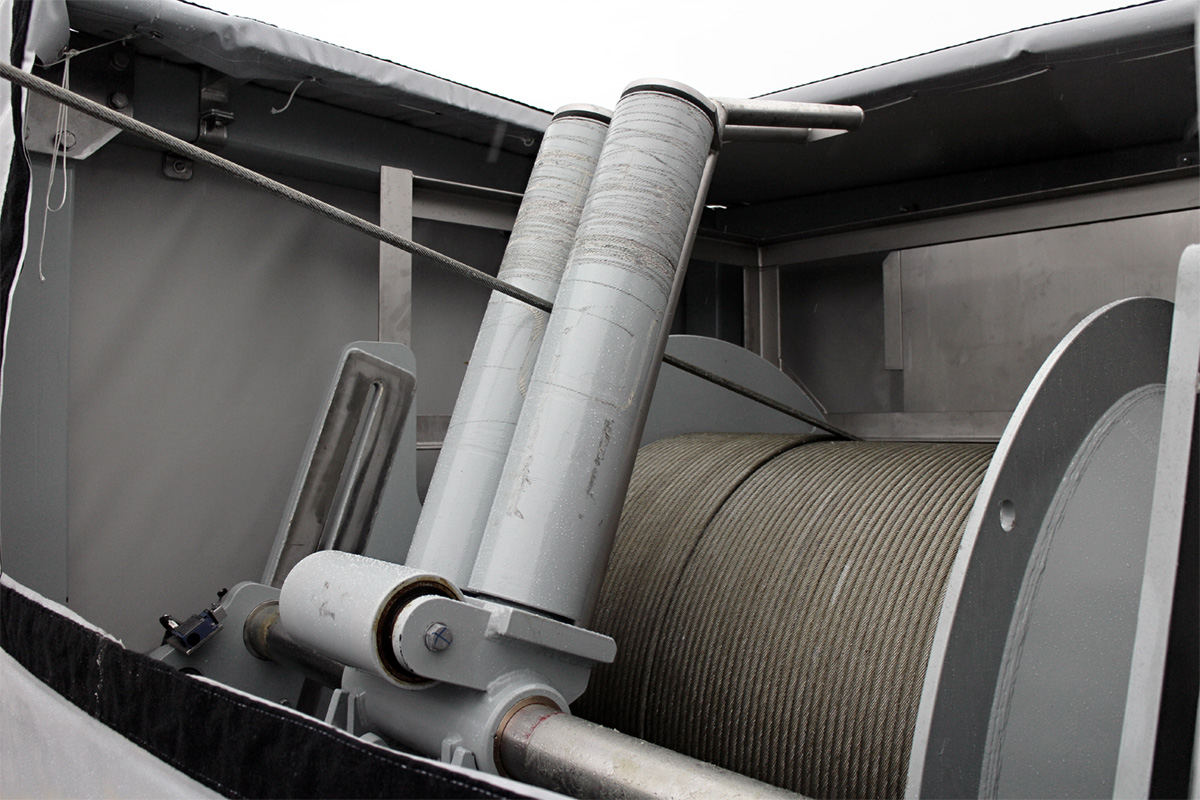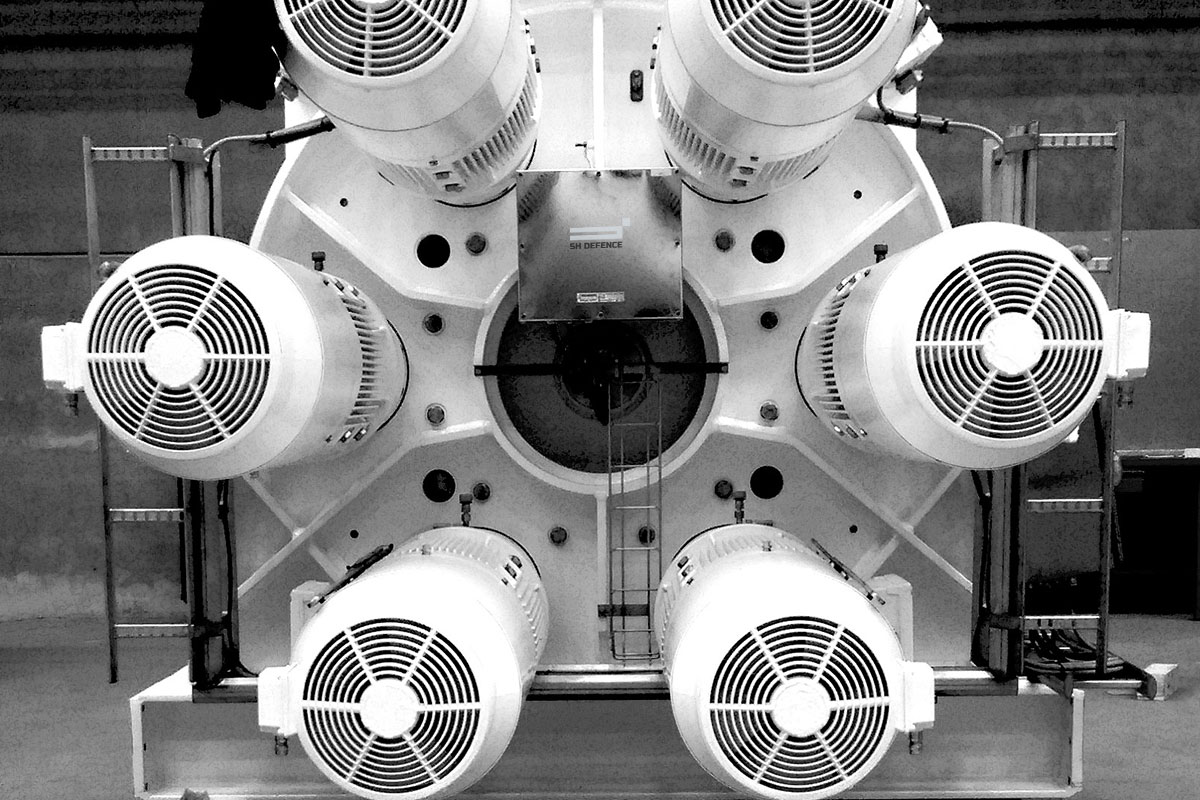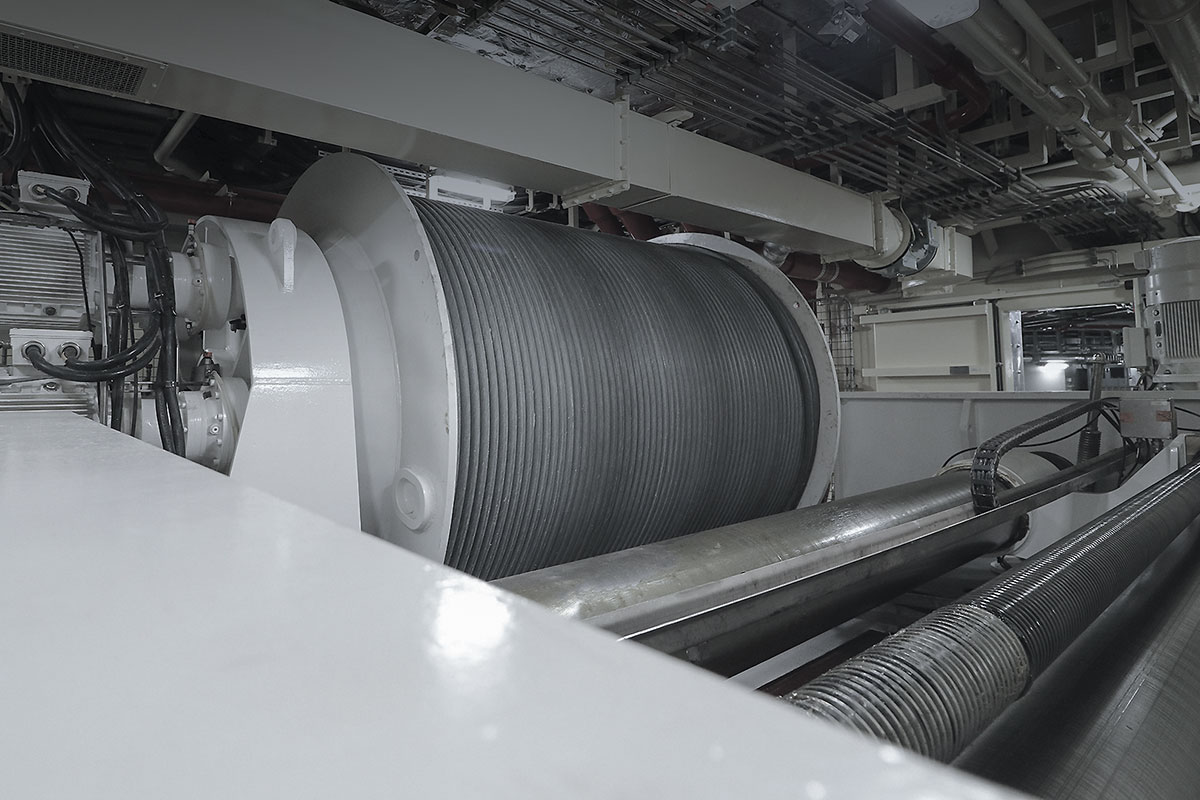 Rugged and reliable winches for extreme purposes
With the highest quality in mind – From the inside and out SH Defence delivers state of the art winches being reliable, secure and easy to operate in any weather, even the harshest conditions at sea. With more than 20 years of experience and an excellent track record, SH Defence supplies winches for all types of requirements.
Winches for ROV, AUV or research equipment handling. Heavy work winches for handling of large modules, tools, trenchers or fast attack vessels e.g.
Our winches are available in two main types. One is suitable for front spooling, and the other for right angle level wind spooling, allowing the winch to fit in a small hangar or a narrow space.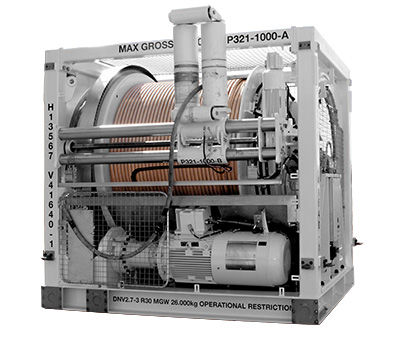 Wire diameter (mm) – ø5
Wire length (meter) – 4.000
Pull on bottom / top (kN)
Speed on bottom / top (m/min.)
Main drives (kW @ 50 Hz)
Level wind drive (kW @ 50 Hz)
Frequency converters (kW @ 50 Hz)
Weight winch (kg)
Weight wire (kg)
Weight of scientific equipment (kg)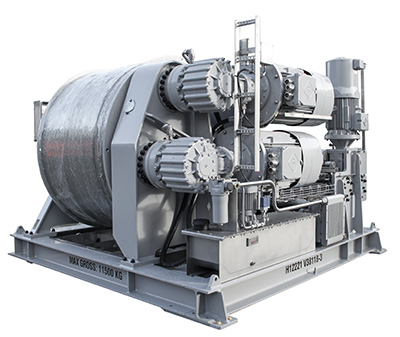 Wire diameter (mm) – ø5
Wire length (meter) – 4.000
Pull on bottom / top (kN)
Speed on bottom / top (m/min.)
Main drives (kW @ 50 Hz)
Level wind drive (kW @ 50 Hz)
Frequency converters (kW @ 50 Hz)
Weight winch (kg)
Weight wire (kg)
Weight of scientific equipment (kg)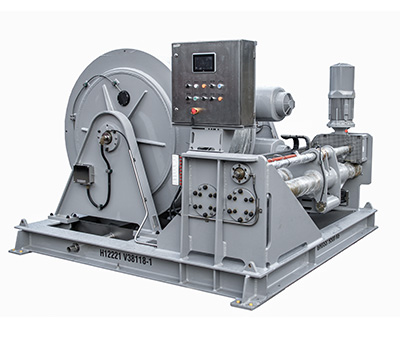 Wire diameter (mm) – ø5
Wire length (meter) – 4.000
Pull on bottom / top (kN)
Speed on bottom / top (m/min.)
Main drives (kW @ 50 Hz)
Level wind drive (kW @ 50 Hz)
Frequency converters (kW @ 50 Hz)
Weight winch (kg)
Weight wire (kg)
Weight of scientific equipment (kg)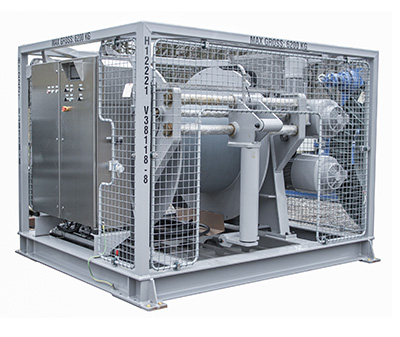 Wire diameter (mm) – ø5
Wire length (meter) – 4.000
Pull on bottom / top (kN)
Speed on bottom / top (m/min.)
Main drives (kW @ 50 Hz)
Level wind drive (kW @ 50 Hz)
Frequency converters (kW @ 50 Hz)
Weight winch (kg)
Weight wire (kg)
Weight of scientific equipment (kg)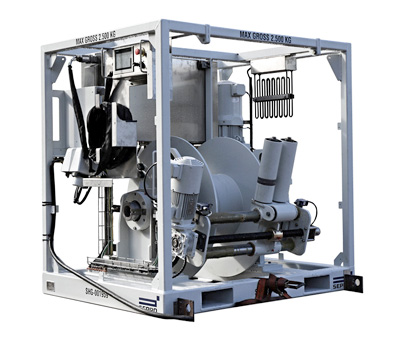 Wire diameter (mm) – ø5
Wire length (meter) – 4.000
Pull on bottom / top (kN)
Speed on bottom / top (m/min.)
Main drives (kW @ 50 Hz)
Level wind drive (kW @ 50 Hz)
Frequency converters (kW @ 50 Hz)
Weight winch (kg)
Weight wire (kg)
Weight of scientific equipment (kg)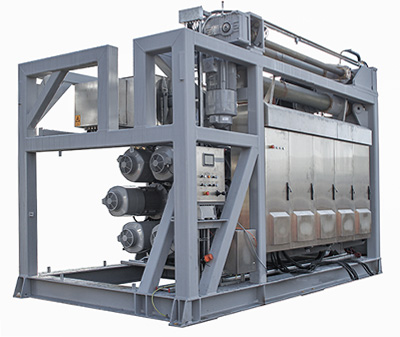 Wire diameter (mm) – ø5
Wire length (meter) – 4.000
Pull on bottom / top (kN)
Speed on bottom / top (m/min.)
Main drives (kW @ 50 Hz)
Level wind drive (kW @ 50 Hz)
Frequency converters (kW @ 50 Hz)
Weight winch (kg)
Weight wire (kg)
Weight of scientific equipment (kg)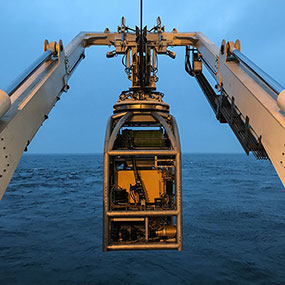 SH Defence has got a wide range of A-Frame / Davits /
Launch & Recovery systems for recovery of ROV, AUV, tools, trenchers or fast attack vessels