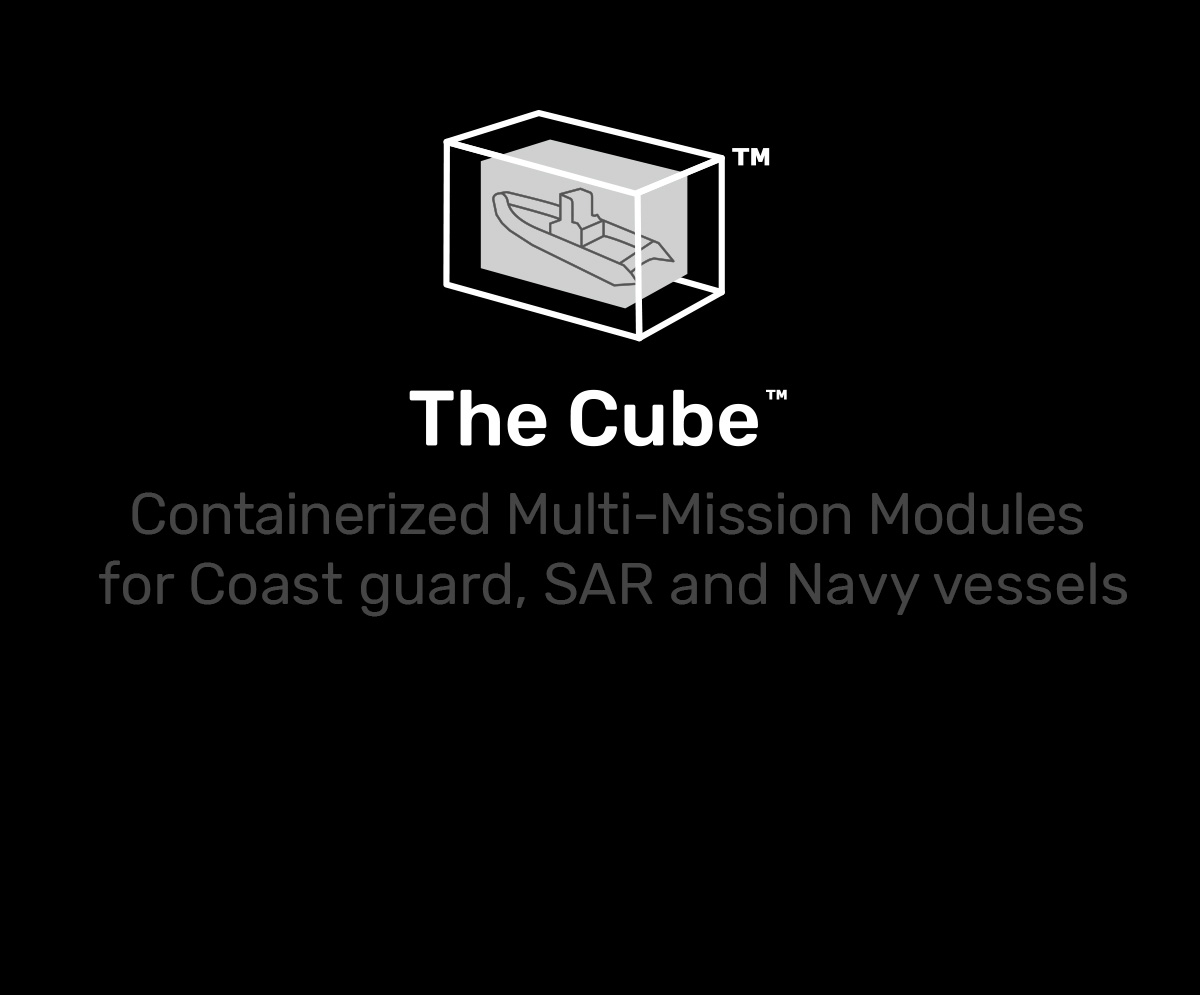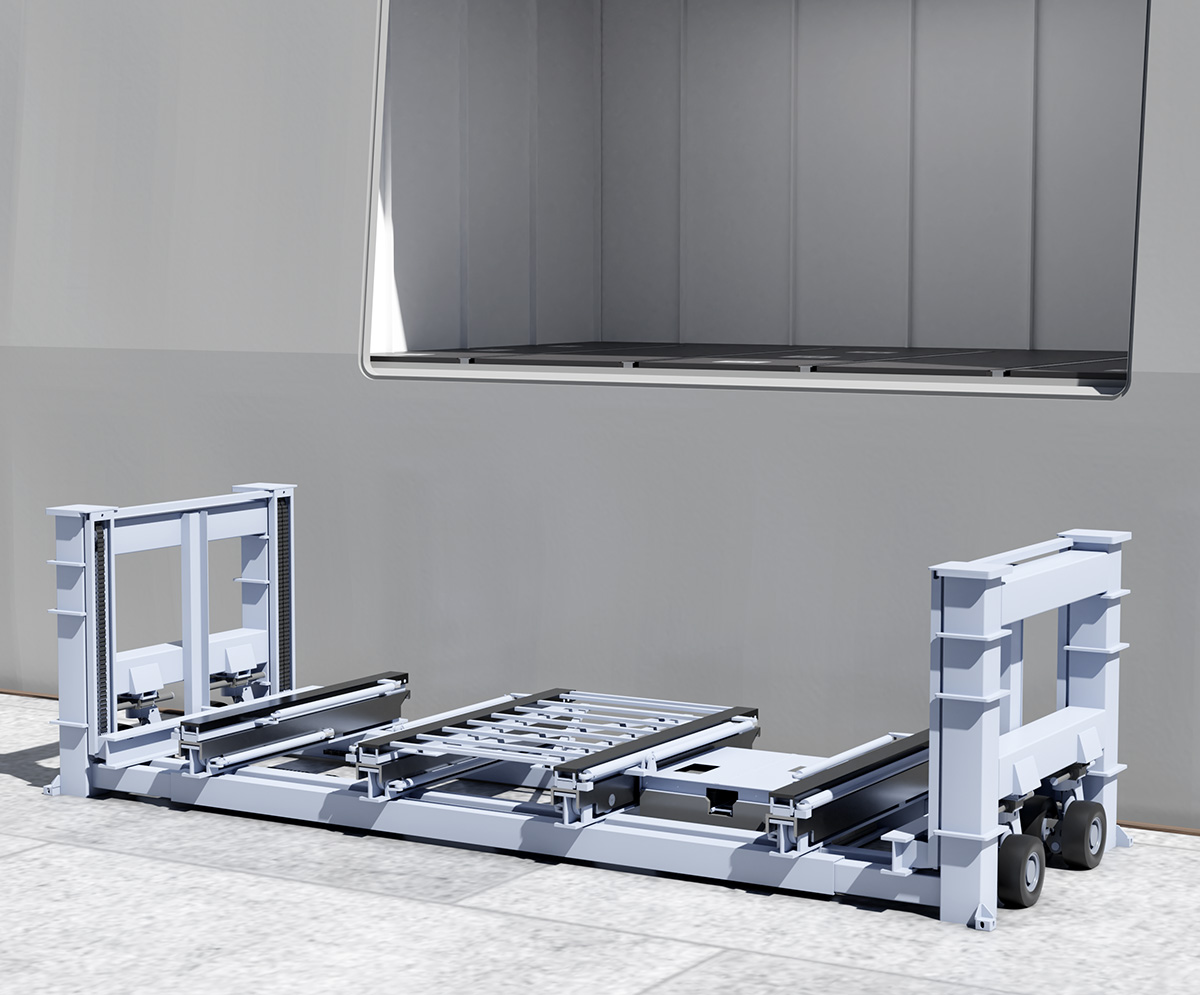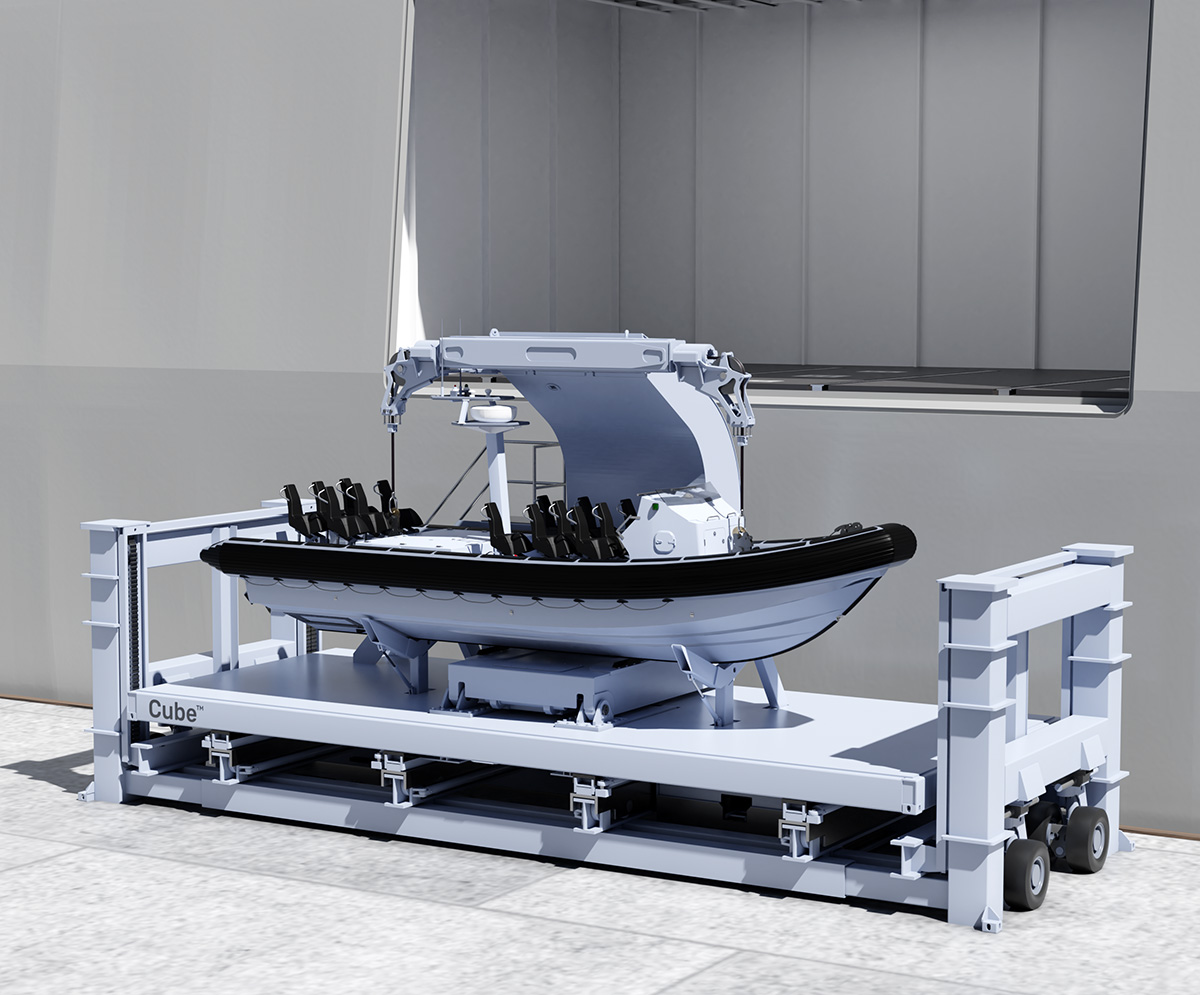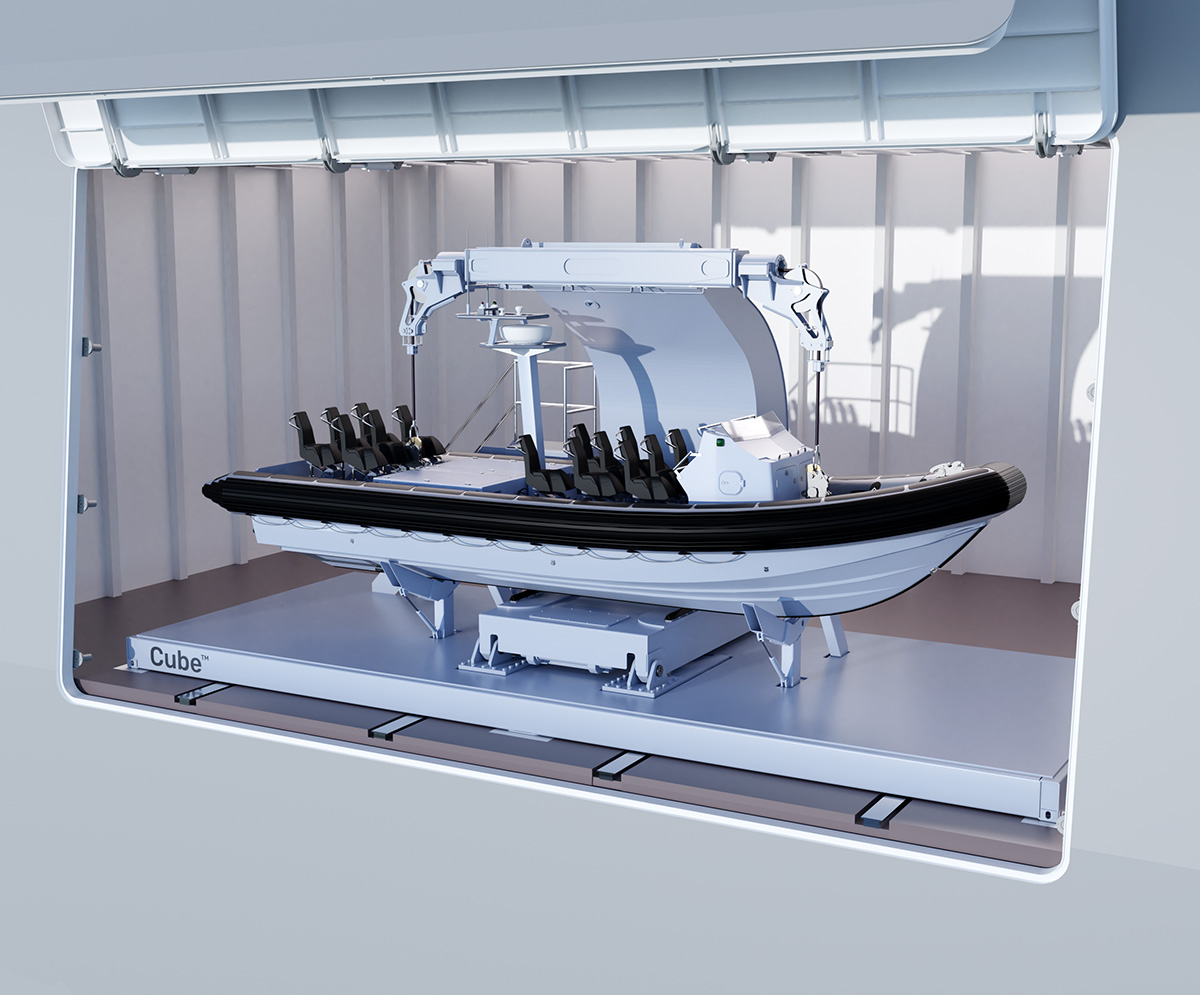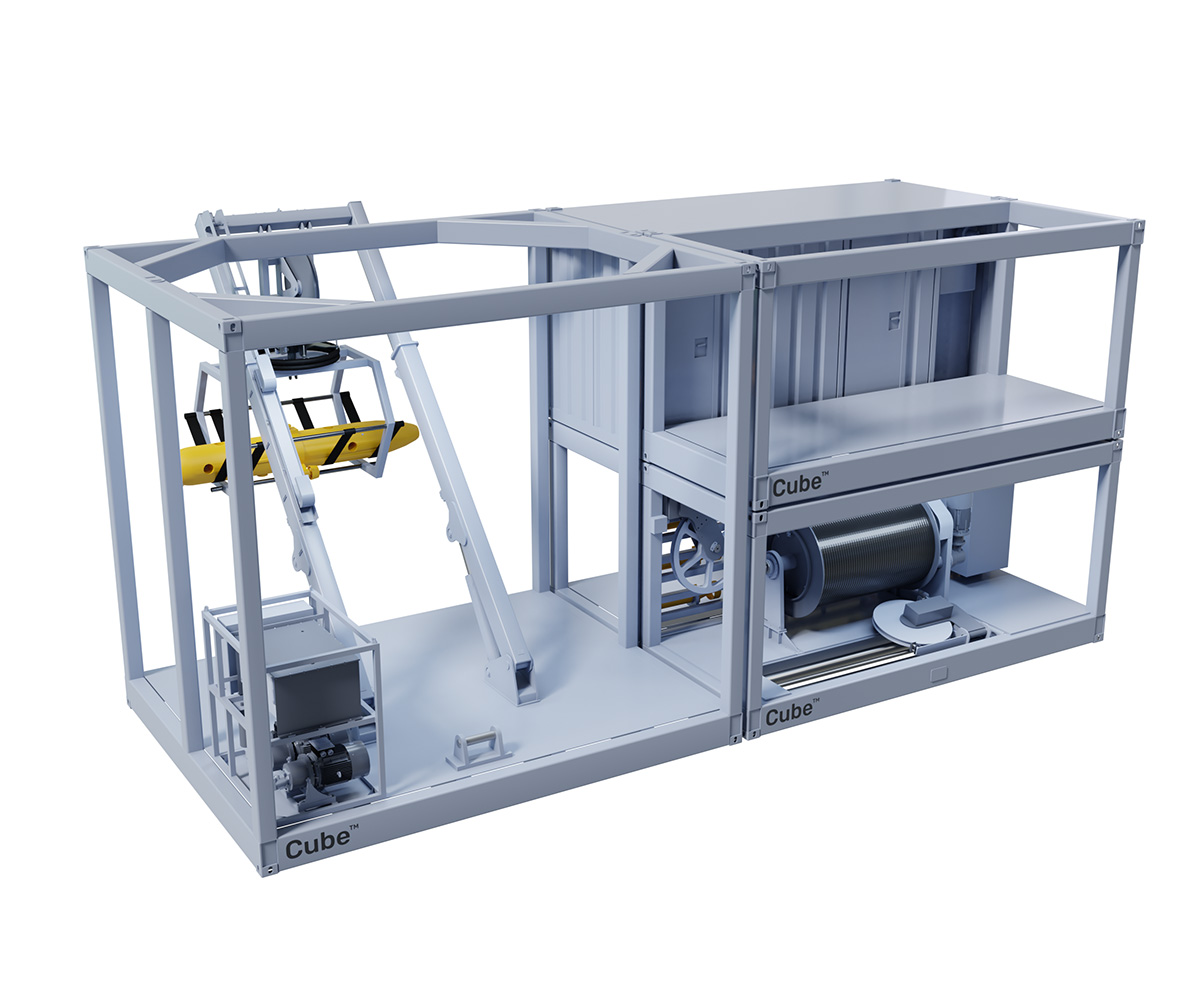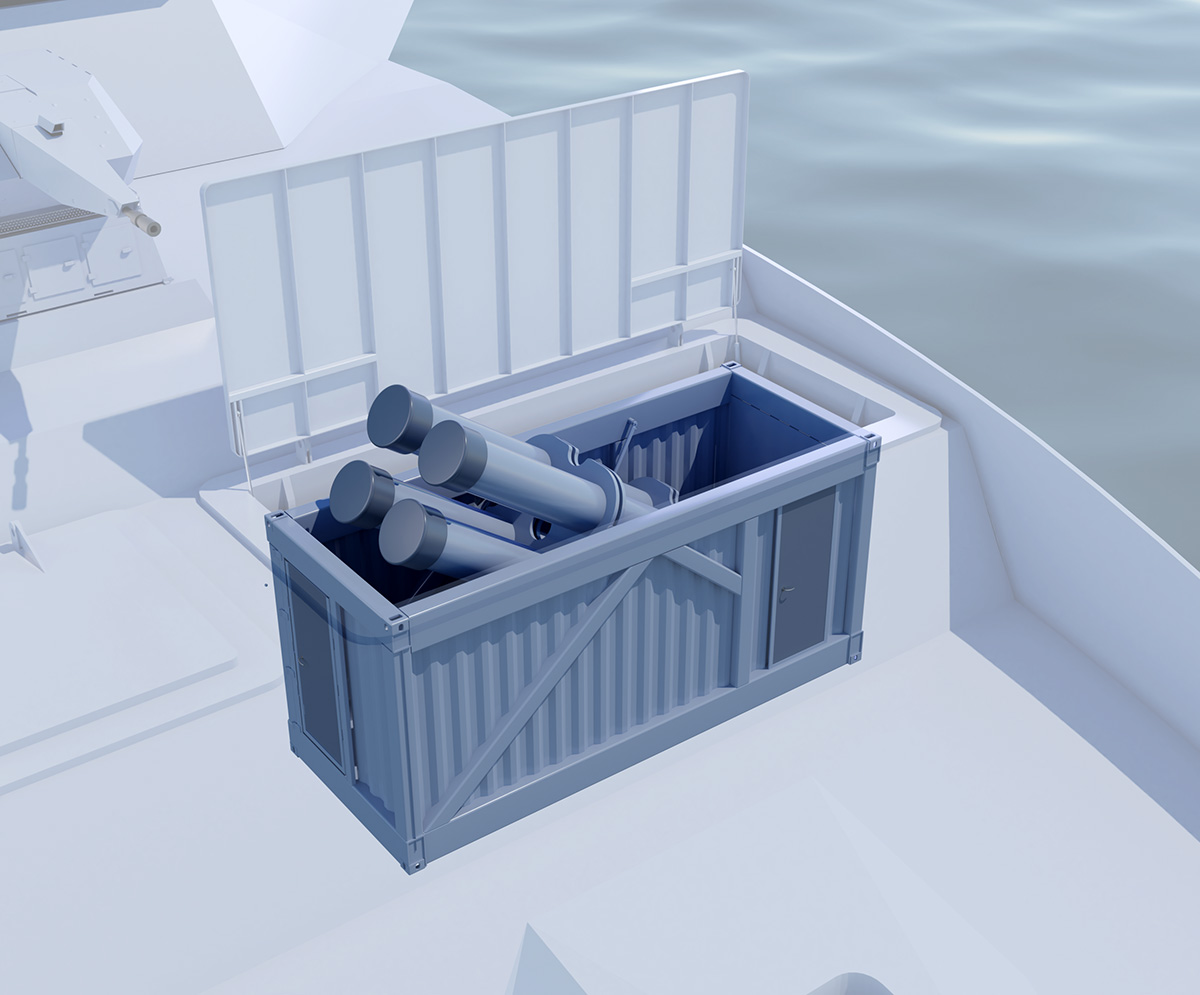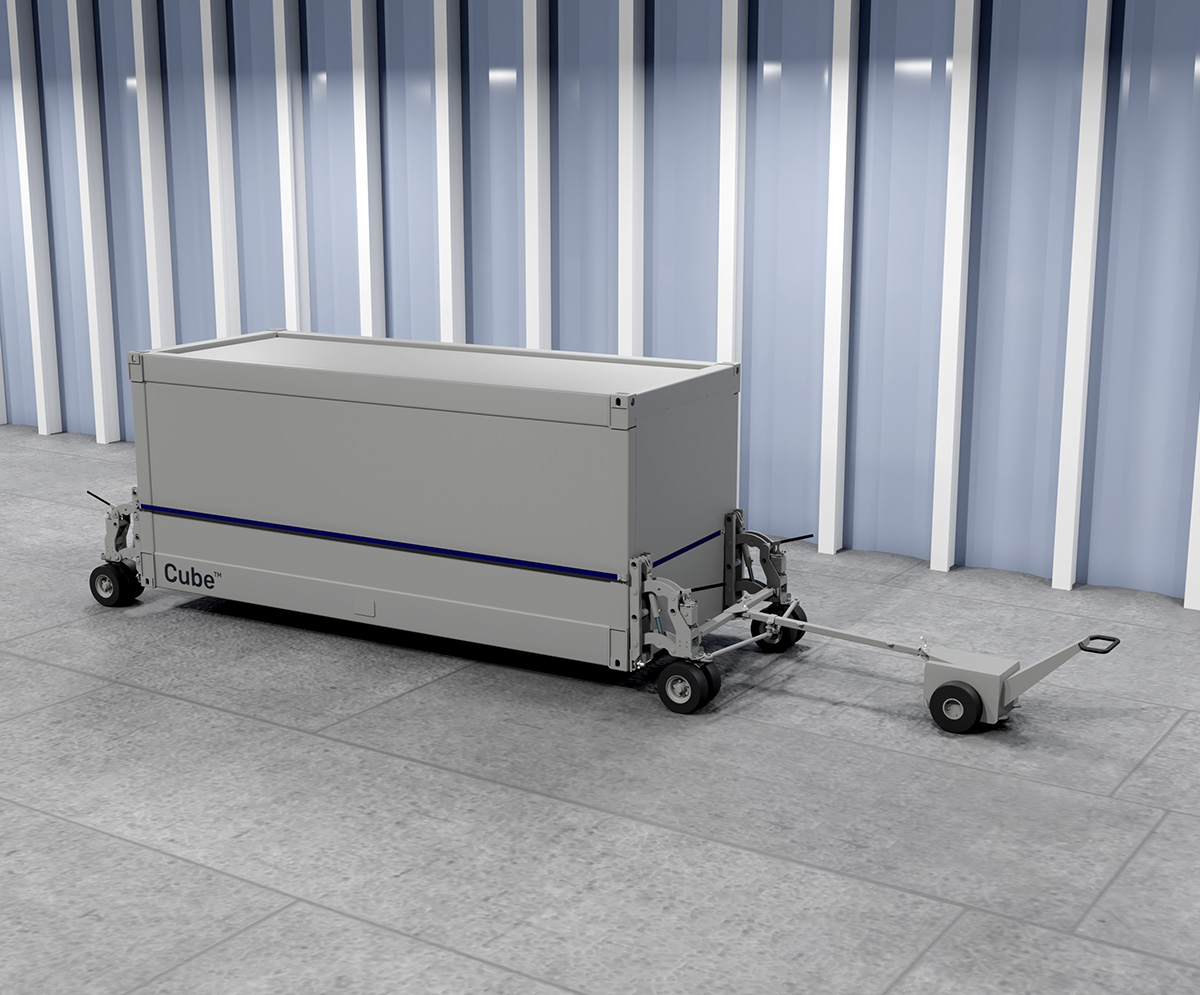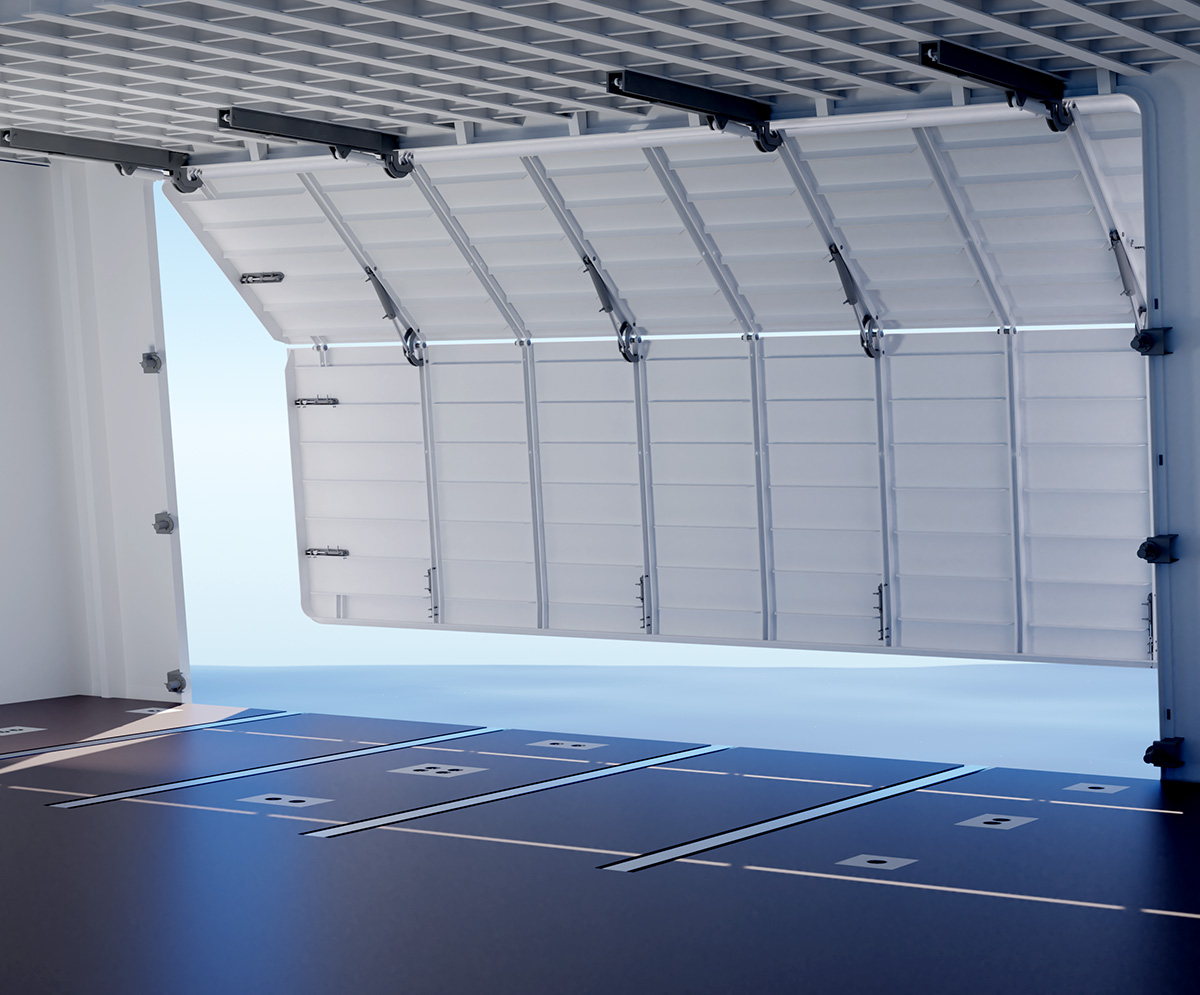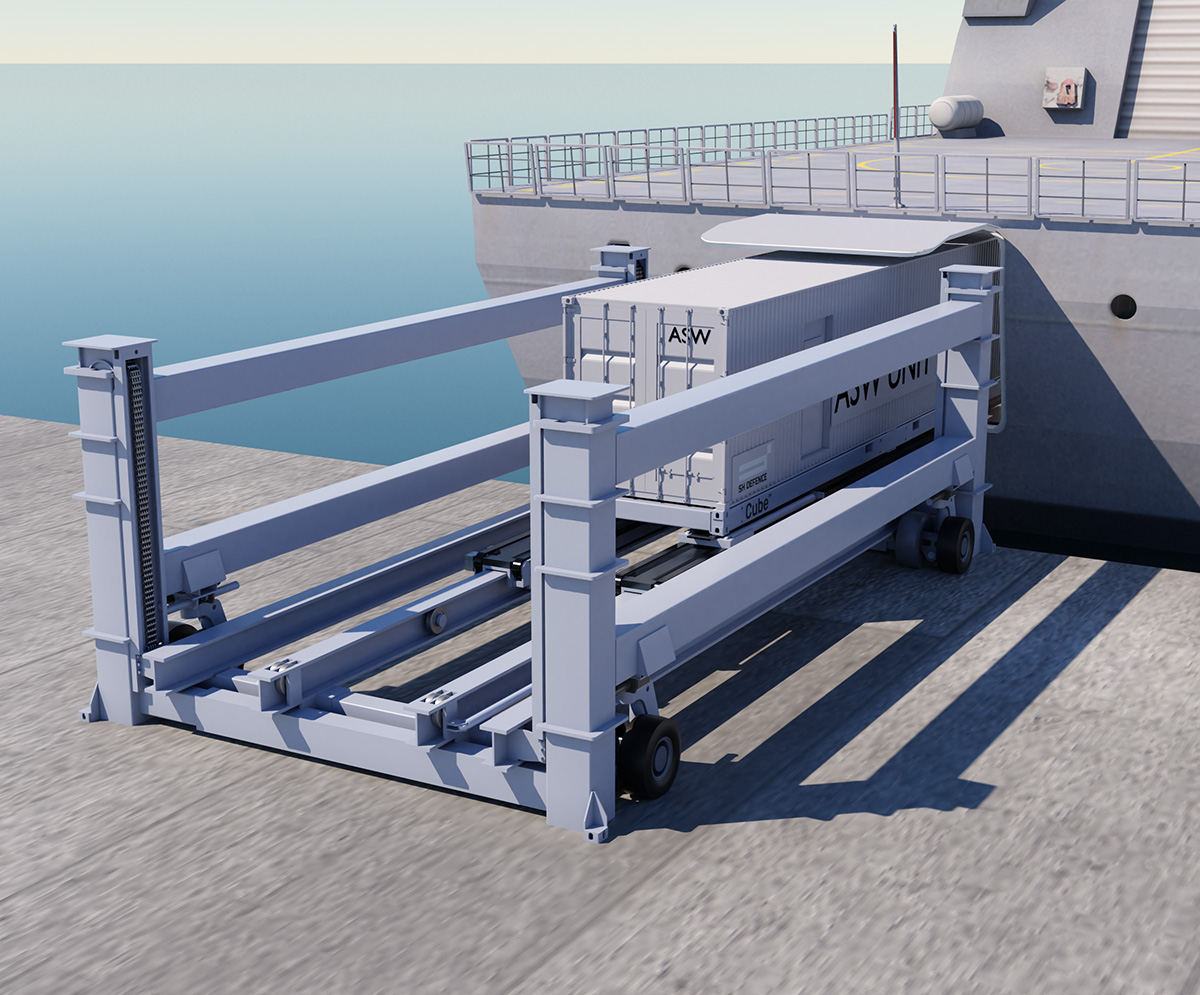 Warship today. Mine countermeasures vessel (MCM) tomorrow. Humanitarian aid vessel next week.
New cutting-edge equipment solution allows Navy and Coast Guard vessels to change purpose in less than 4 hours – without costly rebuilding between missions.
As you know, modern naval vessels must be capable of carrying out different missions and roles in both peacetime and wartime. This calls for solutions that enable them to quickly adapt to any new mission without a costly rebuild.
This is why SH Defence developed The Cube™. A flexible and cost-saving modular equipment solution that enables a vessel to act as a warship on one mission, mine countermeasures vessel on another – and humanitarian aid vessel or any other role on a third.
All it takes is a change of modules to load the vessel with the equipment needed for a new function. It could be a module with a decompression chamber for diving missions, a module to deploy and recover scientific equipment, working crane modules, weapon systems, surveillance equipment or fast attack boats or RIBs. Once the vessel is prepared for The Cube™, the possibilities are endless.
Benefits of The Cube™ include:
Flexible and cost-efficient:
A vessel can be used for various purposes without costly rebuilding
A quick exchange of vessel function:
Modules can be exchanged within hours in any harbour
Off-the-shelf or custom-made:
Choose between 60+ standard modules or custom-made modules
The footprint for ISO-standard containers:
Modules fit ISO-standard container sizes up to 40'
Easy logistics of equipment:
Modules can easily be transported overland by train or truck
Shared equipment reduces budget:
Avoid unnecessary costs and ensure precision when in use
Emission reduction:
Reuse of vessels and recycling of component reduces the carbon footprint
Ready to use:
Modules are easily unpacked to enable urgent and mission-critical use of equipment
Qualified service & support:
Modules can be maintained or troubleshot by qualified personnel.
Below is a selection of equipment solutions as a part of The Cube™ system.