Cube™ Base frame 20` – Crash frame
Reinforced Cube™ base frame for mounting of mission equipment.
A strong foundation for your Cube™
With the Cube™ 20' Base Frame, any light and mediumweight mission equipment that has a footprint smaller than a standard 20' container can be turned into a Cube™, and if SH Defence mounts the equipment on the base frame, the Cube™ will be delivered with a Cube™ – Ready certificate.
The base frame is a welded steel structure with four profiles for optimum strength, and ISO corner castings are fitted at the top and bottom for lifting and sea fastening. The surface of the Cube™ 20' Base Frame is made of glass-reinforced plastic (GRP) grating, which provides a very strong and anti-slip surface.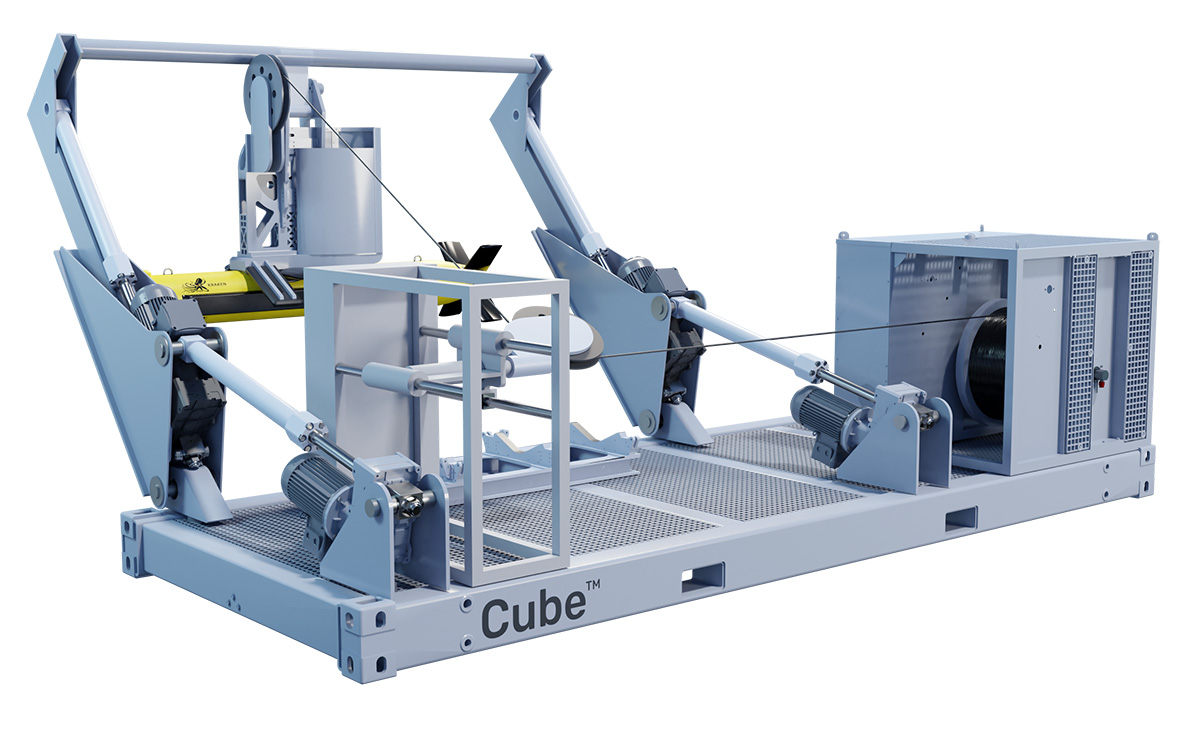 The Cube™ Base Frame is a plug-and-play structure provided with standard connections compatible with the mission bay standard connection cabinet CubedIn™.  Furthermore, the base frames are provided with forklift pockets for empty handling.
Designed to the highest standards
The Cube™ 20' Base Frame is designed according to DNV GL ST-0378 for offshore and platform lifting appliances and it conforms to ISO 668. The Cube™ 20' Base Frame is type approved, so no lengthy approval process is required to have your Cube™ approved and ready for deployment. The Cube™ 20' Base Frame is delivered with a CSC certificate for shipping.