Cube™ Flex Frame 40′
Adaptor frame to turn standard 40' shipping containers into Cube™
Turning standard containers into Cube™
The purpose of the Cube™ 40' Flex Frame is to convert standard 40' shipping containers into Cube™ – Ready high-cube containers that can be loaded and unloaded using the Mobile Cube™ Side Loader or the Mobile Cube™ Stern Loader.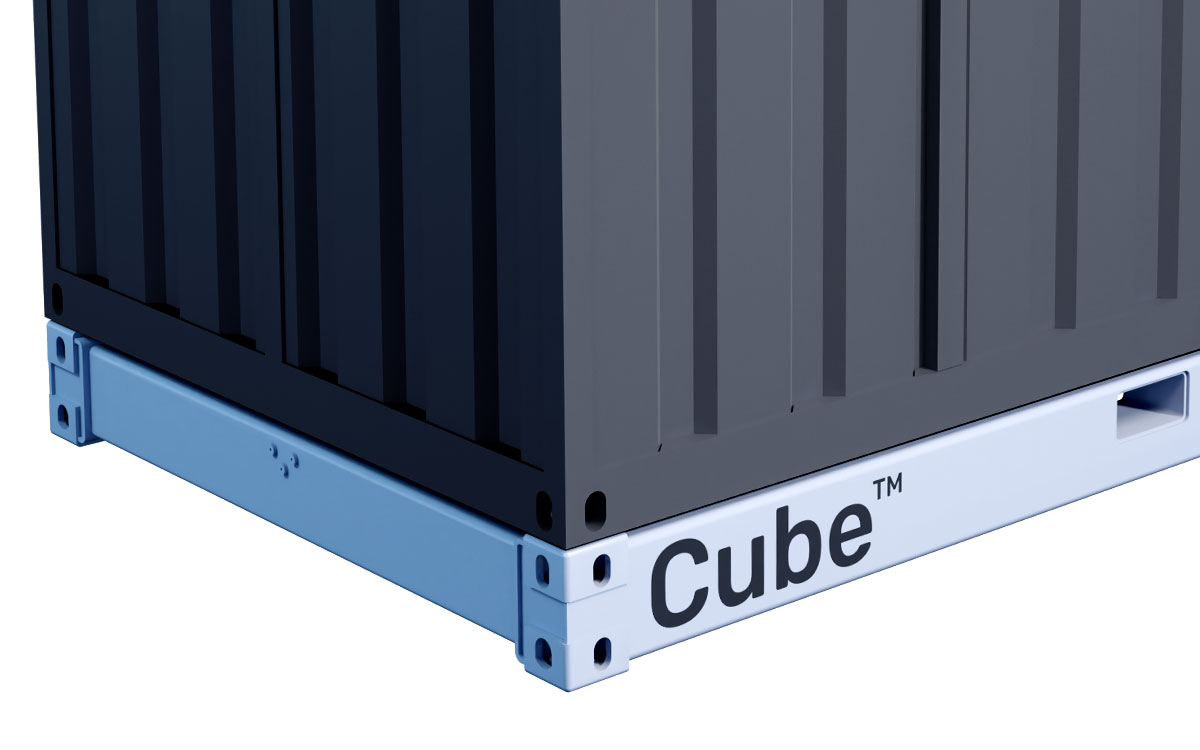 The 40' Flex Frame is a flexible welded steel structure with container corners for lifting and sea fastening and forklift pockets for empty handling.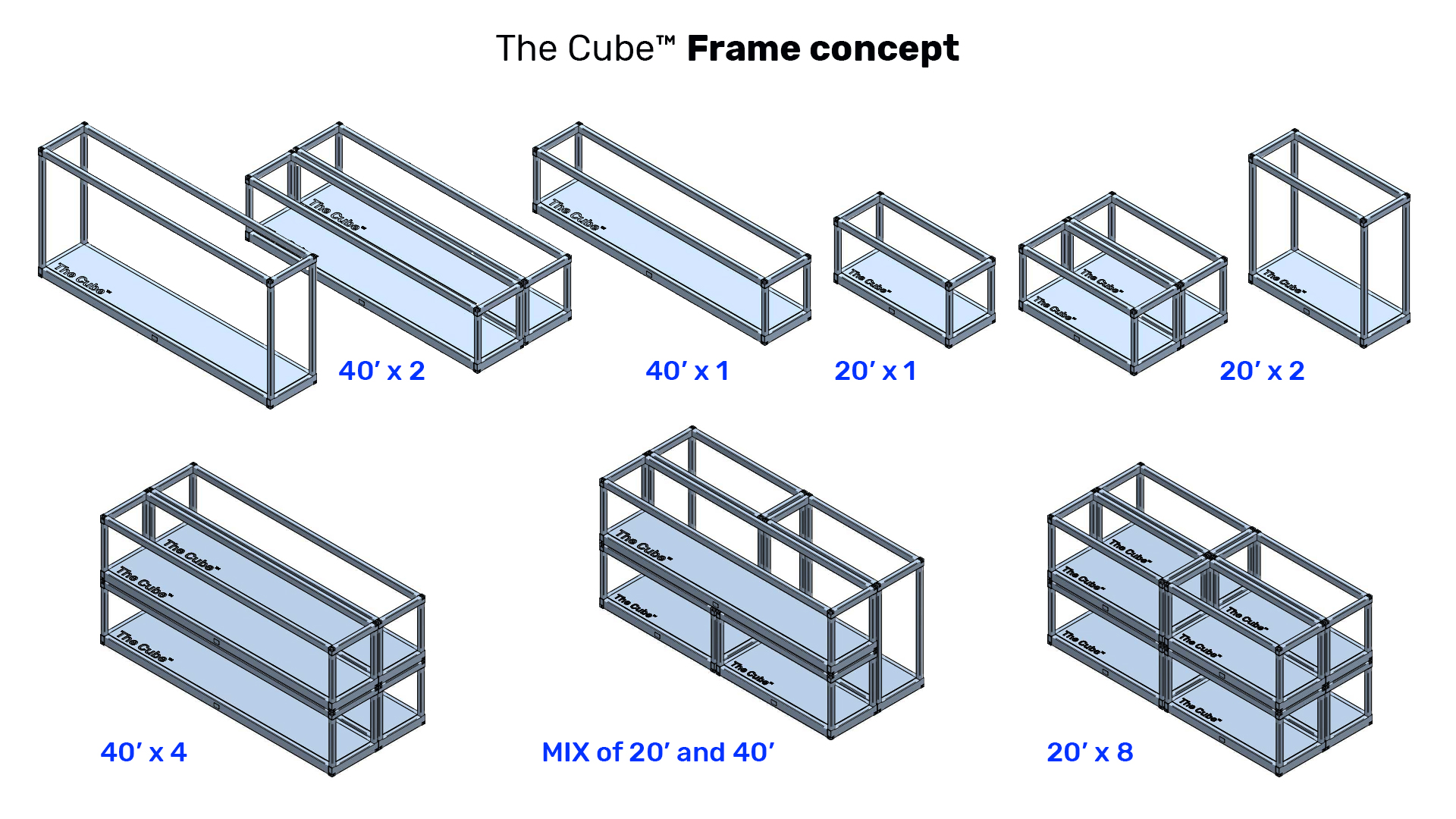 The flex frames can be assembled two and two side-by-side using the included bolts stored in the frame during transport, eliminating the need for additional storage of bolts. Empty flex frames can be stacked up to eight high for easy transport by ship, train or truck.
Type-approved design
The flex frames are designed and type-approved according to DNV GL ST-0378 for offshore and platform lifting appliances. They also conform to ISO 668 and are delivered with a CSC certificate for shipping.